Problem Solving for Dog Owners


A practical guide on how to problem solve your dog's behaviour
Author: Carolyn Boyd
I am writing a book, very exciting, hopefully will be soon. Read on to find out more.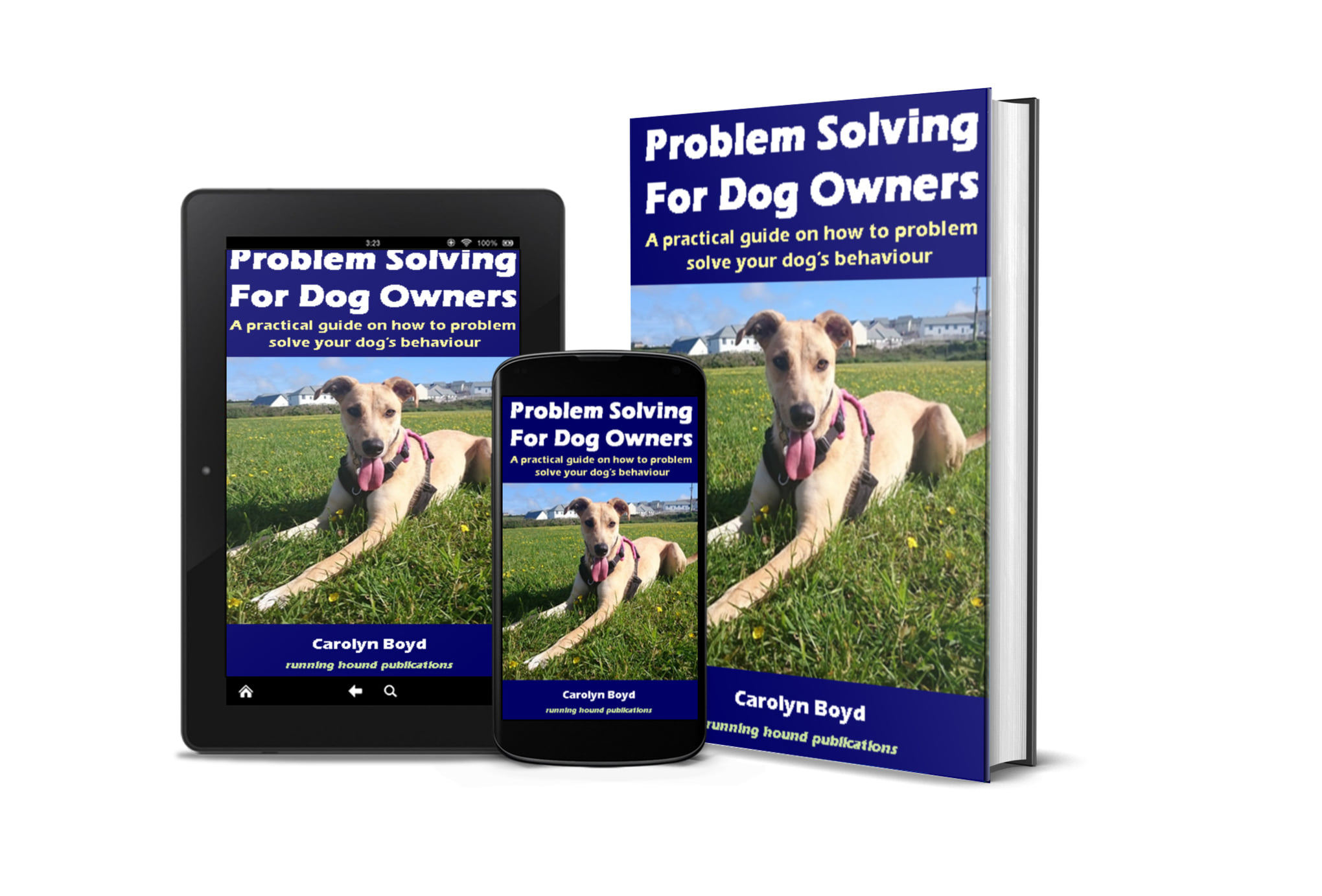 I love my dogs, but let's let's be clear ... sometimes dogs can be hard work. When you picture life with your dog, your mind's eye creates the image of the perfect puppy playing with their new toy, the relaxed rescue so grateful to have been given a new chance, or the older companion relaxing at your feet. The reality is that throughout every stage of a dog's life there are likely to be challenges, and sometimes these can be pretty overwhelming. Searching Dr Internet can be confusing and contradictory. Friends helpfully give you lots of 'my dog' advice. And you won't have access to a trainer 24 hours a day who can help you with what to do as your puppy is hanging off your curtains.
So what do you do? Problem Solving for Dog Owners will take you through the steps to understand your dog's behaviour and develop an easy to follow plan:
I will show you how to clarify what the problems with your dog are, and help you understand how you got to this point.
Alongside that we will look at how to fathom out your goals and what you would like you dog to be doing instead.
We will look at how to think through management strategies to stop problem behaviours being practiced, and why they are important.
And then I will show you how to create a simple training plan that works.
Along the way I will give you insight in to being mindful of your dog and their needs in our human world.
We will talk about how much what you do influences what your dog does, and begin thinking about how to make small changes to your behaviour to help your dog.
We will consider when you need to ask for help, and where to get that help from.
I'll share with you creative and surprising problem solving solutions that my clients have designed.
This book includes a good helping of real life cases to help bring life to the way you might approach your own dog's problems.
Through simple exercises, over the course of this book you will build a 'pin on the fridge' single page plan to follow.
If you would like to find out more, visit our
Contact Us
page and let me know your interest, and I will be in touch as soon as the book is available.